Emergency Tree Services in Burlingame, CA
Burlingame is an urban forest with a landscape of foliage so lush that trees have become one of the city's defining features. While most of these trees tower above our heads without trouble, various factors can trigger a tree emergency that needs urgent attention. 
Firefighter Tree Service's team of experts is trained and experienced to handle any Burlingame tree emergency safely and ethically.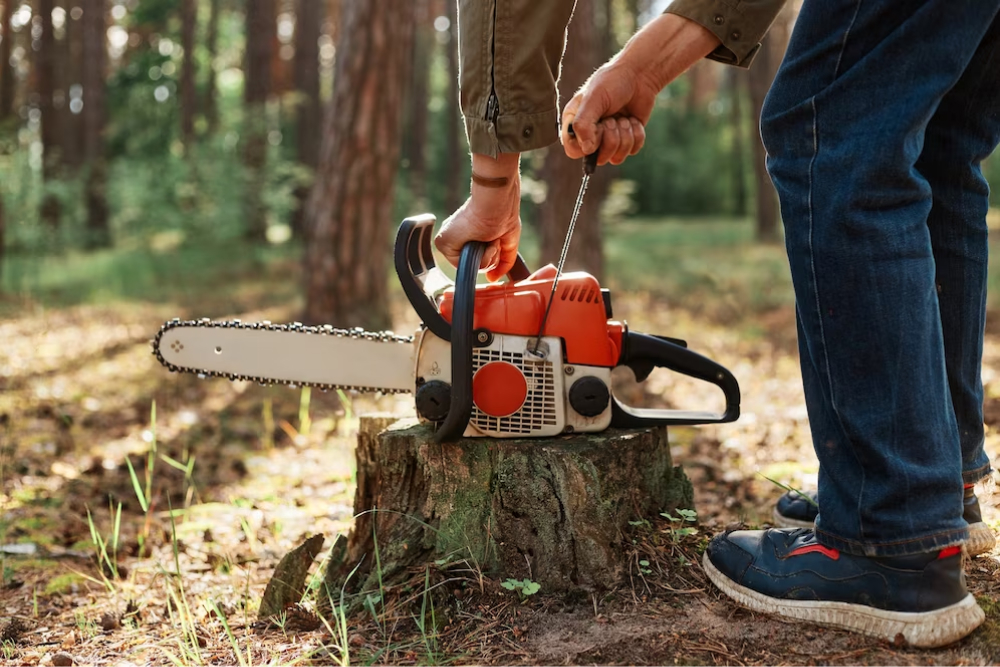 Burlingame, CA, Tree Removal
Firefighter Tree Service has been part of the Bay Area community since 1986. We're a family-owned business based in Redwood City where we care for trees in the entire Bay Area, including Burlingame. 
Our team of certified arborists has extensive qualifications and decades of experience in tree care, including 25 years in wildland firefighting.
We guide clients on tree care best practices, diagnosing and treating diseased plants, strategic pruning for increased well-being, and removing trees that have become a health or safety threat. Our mission is to promote a thriving ecosystem.
Emergency Tree Services in Burlingame
Certified Arborists On Call
Our experts can handle all your pruning, planting, removal, and disease-management needs. Everyone on our team has a certificate from their training in arboriculture or related tree-care fields, knowledge of tree biology and physiology, and extensive experience in tree care. 
Our dedicated emergency response team is ready 24/7 to step in during emergencies. We work quickly and decisively to assess risks before devising a plan to safely and ethically remove the affected tree using industry-grade technology and techniques in line with local regulations. 
We use proper pruning and tree-removal techniques to ensure a safe environment, tree health, and a beautiful landscape. Trimming services include crown thinning, deadwood removal, and tree shaping.
Stump Grinding and Removal
Our state-of-the-art equipment reduces tree stumps to tiny wood chips. This organic waste can be cleared away or used as mulch. 
Recycling Wood and Debris
Our work isn't done until we've removed all fallen branches, logs, and other unwanted debris from the site and recycled these materials.
We're passionate about tree conservation and are eager to share expert advice on best practices for tree health.
We use proper pruning and tree-removal techniques to ensure a safe environment, tree health, and a beautiful landscape. Trimming services include crown thinning, deadwood removal, and tree shaping.
24 Hour Tree Service in Burlingame, CA
Tree emergencies must be tackled as they strike, day or night. We've proven we can quickly and safely deal with high-stakes tree emergencies during the 25 years we've been involved in wildland firefighting, where it's a race against time to save the natural environment. We're also ready 24/7 to attend to tree emergencies closer to home, like ones that can happen in your backyard.
Anything from decay, disease, root damage, and leaning trunks to uprooting during bad weather can make a tree a hazard. In situations like these, our certified arborists assess the affected tree before planning to safely remove it (or part of it) while protecting the surrounding vegetation, buildings, and structures.
Additional Services and Expertise
We start all our projects by thoroughly assessing the affected tree's condition and potential risks. This inspection helps us decide what methods and equipment to use and preventive measures to take. We then prepare a detailed estimate of the scope of work, services, materials, and costs.
Once we've completed the work, we offer these additional services to enhance your land's safety and visual appeal: planting, tree repositioning, rough grading elevation, and finish grading.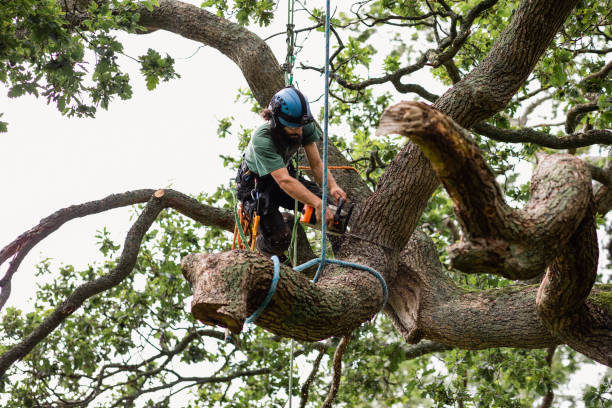 City Information and Local Tree Types
Burlingame is known as the City of Trees. And this celebrated urban forest keeps getting denser as the city plants hundreds of new trees yearly.
The eucalyptus tree is most strongly tied to Burlingame's identity because of the signature grove lining the city's El Camino Real. When Burlingame's strong winds uproot one of these trees and fling it toward buildings or utility lines, we quickly and decisively remove the affected tree to prevent safety risks and property damage. 
The oak is another familiar tree on Burlingame's landscape. Besides adding to the city's personality, these trees attract wildlife and provide privacy and abundant shade. Oak trees are susceptible to harmful organisms that can cause sudden death. We put measures in place to protect oak trees from serious diseases or safely remove them if they can't be saved. 
Maple trees are also a common sight in Burlingame. These fast-growers put on a show in the fall with their striking flame-colored leaves. However, the maple's speedy growth can be problematic if the trees get too close to buildings or utility lines or develop structural issues. 
We strategically prune maples to improve their health and protect against property damage. 
Tree Pruning and Removal Process
Our tree trimming and felling process is simple and effective. 
Contact Us for Tree Trimming and Removal
Let us handle all your tree matters. We are professional, affordable, and available for all your tree needs in Redwood City. Call us at 650-454-0373 or request a service quote today. 
Get in touch today and receive a complimentary consultation.