Emergency Tree Services in San Carlos, CA
Its many tree-filled green spaces are no doubt one of the reasons San Carlos is known as the City of Good Living. Trees pretty-up otherwise bleak landscapes, attract birdlife, butterflies, and bees, create shade, fight air pollution, and give us oxygen. They make life better. 
When a precious San Carlos tree is in trouble, Firefighter Tree Service is here to help. Our trained, experienced team can handle any tree emergency safely and ethically.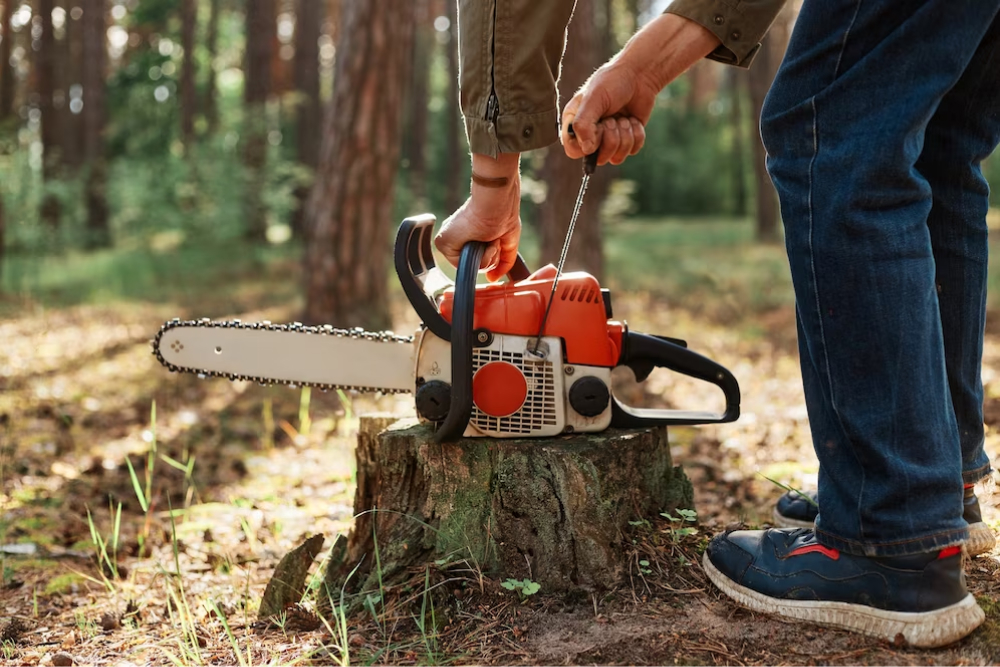 San Carlos, CA Tree Removal
Firefighter Tree Service is a family-owned business that's been part of the Bay Area community since 1986. We're based in Redwood City and care for trees in the entire Bay Area, including San Carlos. Our team of certified arborists has extensive qualifications and decades of experience in tree care, including 25 years in wildland firefighting.
Our mission is to help the area's ecosystem thrive. We do this by guiding clients on tree care best practices, diagnosing and treating diseased plants, strategic pruning for increased well-being, and removing trees that have become a health or safety threat.  
Emergency Tree Services in San Carlos
Certified Arborists On Call
Our professionals can address all your requirements for planting, pruning, disease-management, and tree removal. Each team member has certification earned through arboriculture training or a related field. They also have a deep understanding of tree biology and physiology, along with extensive practical experience in tree care.
Our dedicated emergency response team is available around the clock. We conduct a thorough risk assessment, then develop a strategy to remove the tree safely and ethically. Our approach involves cutting-edge technology and methodologies that adhere to local regulations.
We use precise pruning and tree-removal methods to guarantee a secure environment, promote tree well-being, and enhance the aesthetic value of the landscape. 
Stump Grinding and Removal
Our advanced equipment transforms tree stumps into finely shredded wood chips. You have the option of using the chips as mulch or having them cleared away. 
Recycling Wood and Debris
We clear all fallen branches, logs, and other undesirable debris from the area and then recycle this material.
Tree Preservation and Root Management
We're eager to offer expert guidance on optimal approaches to ensuring tree health.
24 Hour Tree Service in San Carlos
Tree emergencies demand immediate attention around the clock. 
Our track record of over 25 years in wildland firefighting shows we can address even the most pressurized tree emergencies.
We're equipped to safely and speedily handle tree emergencies that occur at your home day or night.   
Additional Services and Expertise
Every project we undertake begins with a comprehensive evaluation of the tree in question and potential hazards. This assessment guides our selection of appropriate methods, tools, and pre-emptive actions.
Next, we create a project estimate outlining the tasks, services, materials involved, and associated expenses.
On project completion, we extend our service offering for increased safety and aesthetic appeal.  Supplementary offerings include planting, repositioning trees, rough grading elevation, and finish grading.
City Information and Local Tree Types
You're never far from a park or stretch of nature wherever you go in San Carlos. The city nurtures its green spaces with ongoing park improvements and planting initiatives, such as the biodiversity-enriching Native Habitat Garden. 
The California bay laurel is a popular tree for nests, making it a birdwatcher's dream. This evergreen is relatively tough, but it's at risk of developing heart rot, a fungal disease that causes decay in the core and branches. We can treat infected California bay laurels or recommend a program to get sickly or stressed trees healthy so they're less susceptible to diseases.
The California buckeye is exclusive to the Golden State. Its fragrant white blooms attract a kaleidoscope of butterflies and hummingbirds to the garden. The California buckeye is at risk of diseases like thrip, phytophthora ramorum sudden oak death, and powdery mildew.​ We can diagnose and treat (or remove) diseased trees. We can also help you plan a native garden to complement your land conditions and attract the wildlife and insects you want in your yard.
Tree Pruning and Removal Process
Our tree trimming and felling process is simple and effective. 
Contact Us for Tree Trimming and Removal
Our team of experienced arborists is on call to assist with all your San Carlos tree care needs, whether you want speedy, safe help with tree removal, advice on which plants will thrive in your garden, or a treatment plan to bring one of your beloved trees back to health. 
Call 650-454-0373 or complete the form below for a complimentary quote.
Get in touch today and receive a complimentary consultation.