Emergency Tree Services in Atherton, CA
Atherton is graced with rolling hills, lush greenery, and large open spaces, ideal for residential spaces and an Equestrian Culture. The town is also home to quite a few native species of trees that dot the landscape and help bring beauty and vibrancy to the area. The Fire Fighter Tree Service is dedicated to preserving that beauty, providing our services to the area of Atherton to help keep the trees vibrant and the community safe.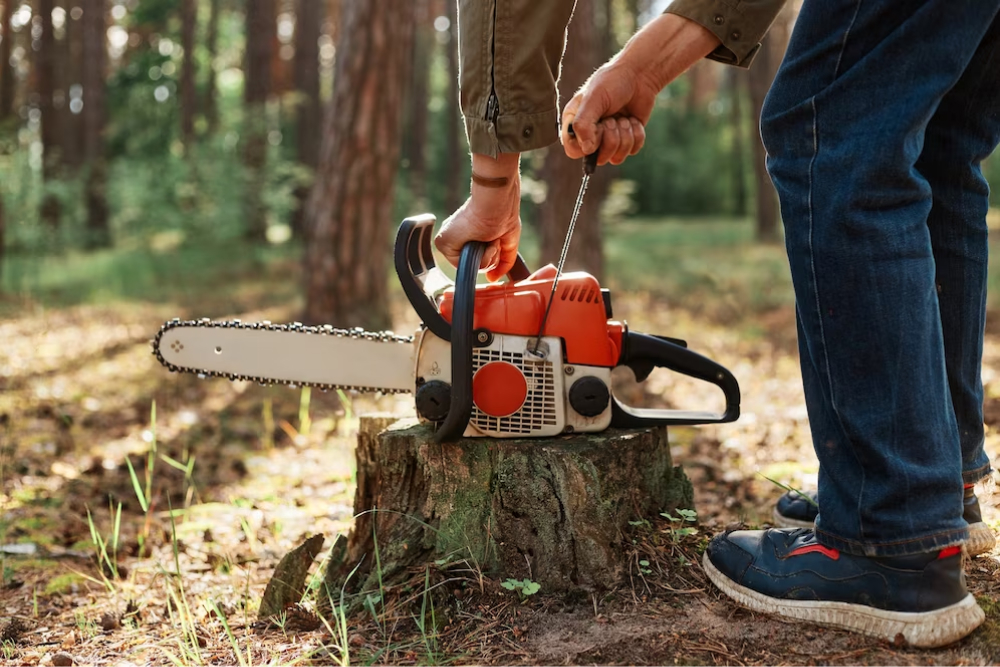 Burlingame, CA, Tree Removal
Firefighter Tree Service has been part of the Bay Area community since 1986. We're a family-owned business based in Redwood City where we care for trees in the entire Bay Area, including Burlingame. 
Our team of certified arborists has extensive qualifications and decades of experience in tree care, including 25 years in wildland firefighting.
We guide clients on tree care best practices, diagnosing and treating diseased plants, strategic pruning for increased well-being, and removing trees that have become a health or safety threat. Our mission is to promote a thriving ecosystem.
Before you call a tree service, you should be on the lookout for tell-tale signs that inform you of your tree's health. If you notice any of the following, call us immediately:
Their size makes them perfect shelters for pests and rodents to call them home. Termites, in particular, can burrow into trees and cause heavy damage to their interiors. Even worse, these pests can spread into your home, wreaking havoc. If you notice the presence of these creatures, call a specialist to inspect the health of your tree.
If your tree begins to tilt or lean, it is because its roots are starting to lose grip on your soil. This is either due to poor soil, poor health in your tree, or both. If you notice slight deviations in your tree's position, call a specialist before it is too late. The tree will eventually tilt and fall over, causing considerable damage to everything in its path.
Green is a sign of health and growth, especially in trees. If you notice a significant lack of green on your tree, it is a clear sign that it lacks nutrients or has poor circulation which can be caused by poor health, rot, or structural damage. 
No Leaves or dying leaves
Leaves are a good sign that your tree is healthy. If you don't see signs of leaves or you notice nothing but dying leaves, it is a clear indicator that your tree lacks essential nutrients.
When your tree begins to shed twigs and branches, it is a sign that your tree may be unhealthy. Ideally, this should only occur during the fall, but if your tree does this out of season, you should call a specialist to assess the health of your tree.
In general, your tree should not be flaking or have empty spots dotted around it. Bark flaking means there aren't enough nutrients being circulated through the tree. If you notice flaking bark, call a specialist to examine your tree's health.
Rot or fungus growth is a sign that your tree's days are numbered. Depending on how much the rot has spread, you will need to call a tree removal surface as elements of the tree will be unpredictable and break off if the rot has spread extensively.
Root damage results from outside elements that could harm your tree's roots. For this reason, it is important to consult a specialist to check on the health of your tree's roots. If left untended, your tree will eventually die as it's roots are deprived of nurtrients necessary to survive.
Emergency Services in Atherton
To help protect the vibrancy of the local flora, we provide the following tree services in Atherton with 24/7 coverage:
Professional Tree Specialists Available
With an in-depth understanding of various aspects impacting tree vitality and years of expertise, our skilled team of experts is well-equipped to handle any pruning, removal, planting, or disease control tasks you require.
URGENT TREE ASSISTANCE
Our immediate-response unit is proficient in handling any emergency tree care job with a focus on your safety and an emphasis on city laws.
TREE REMOVAL AND PRUNING
In selecting the approach and tools, we factor in growth trends, branch formations, potential hazards, and considerations related to health and aesthetics to ensure that we leave your neighborhood better than when we came in. 
STUMP GRINDING AND REMOVAL
Our cutting-edge machinery ensures no stump remains intact. Every stump is converted into wood fragments, which can serve as ground cover or be disposed of.
RECYCLING WOOD AND DEBRIS
We methodically collect and repurpose fallen branches, shrubs, logs, and any other redundant plant waste, ensuring a tidy, risk-free area.
TREE PRESERVATION AND ROOT MANAGEMENT
After our removal process, we provide extensive knowledge on tree choices, planting and upkeep to ensure the prolonged vitality of the area.
OUR EMERGENCY TREE REMOVAL PROCESS
Our tree trimming and felling process is simple and effective. 
Contact Us for Tree Trimming and Removal
Let us handle all your tree matters. We are professional, affordable, and available for all your tree needs in Redwood City. Call us at 650-454-0373 or request a service quote today. 
Get in touch today and receive a complimentary consultation.