Emergency Tree Services in Mountain View, CA
Trees cover almost 18% of Mountain View, enriching this sunny city from mountain to bay. Each tree matters as it helps create a greener, healthier, more beautiful environment.  
Fire Fighter Tree Service's team of experts is committed to nurturing and protecting all these leafy beauties in the Bay Area, from shrubs to giants, and handling tree emergencies safely and ethically.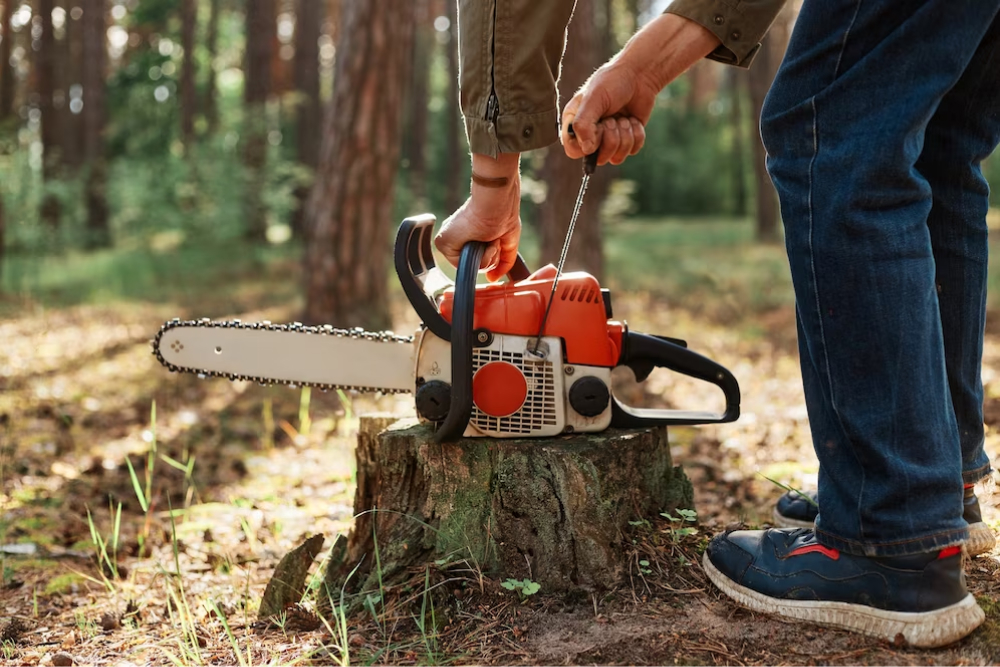 Mountain View, CA Tree Removal
Family-owned Fire Fighter Tree Service has been part of the Bay Area community since 1986. 
Our certified arborists have cultivated a deep understanding of this area's unique plants, weather patterns, and local regulations during the past decades. We use this knowledge and our comprehensive training and experience (including 25 years in wildland firefighting) to grow a healthier ecosystem in Mountain View and beyond. 
Environmental conservation guides everything we do. Our emergency tree services include pruning and advising on tree care practices for long-term well-being, identifying and managing plant diseases and pests, and sensitively removing trees that have become a health or safety threat.
Emergency Tree Services in Mountain View
Certified Arborists On Call
Our experts can handle all your pruning, planting, removal, and disease-management needs. Everyone on our team has a certificate from their training in arboriculture or related tree-care fields, knowledge of tree biology and physiology, and extensive experience in tree care.
Our dedicated 24-hour emergency response team acts to stop urgent tree threats in their tracks. We know prevalent tree emergencies in Mountain View and use intervention strategies that adhere to safety protocols and local regulations.
No tree removal or pruning job is too big or small for our arborists. We're trained and experienced to handle anything from removing broken branches and diseased trunks to thinning crowns and shaping trees. Our equipment, techniques, and eco-friendly practices ensure we work efficiently to create a safe environment and beautiful landscape.
Stump Grinding and Removal
Our state-of-the-art equipment grinds tree stumps into tiny wood chips. You can use this organic waste as weed-controlling, moisture-protecting mulch or ask us to carry it away. 
Recycling Wood and Debris
Our final step is removing all fallen branches, logs, and other unwanted debris from the site and recycling these materials.
Tree Preservation and Root Management
We know how to make and keep trees healthy, and we're happy to share our expert advice to ensure your garden thrives now and in the future.
24 Hour Tree Service in Mountain View, CA
Tree emergencies need immediate attention. We're ready to take action 24/7 to stop threats like unstable or damaged trees from causing accidents and property damage. 
We're also trained to quickly tackle acute hazards to trees' well-being, like pest infestations and disease outbreaks.  
Our emergency tree service response team uses innovative technology, equipment, and techniques to safely and ethically remove trees that threaten your property, personal safety, or public infrastructure. 
Additional Services and Expertise
Every project begins with a full tree health and risk assessment to identify optimal methods, equipment, and preventative measures for the job. 
Next, we give you a detailed estimate of the scope of work, services, materials, and costs. Our process ensures transparency so you know what the project involves before we start working. 
After completing the work, we clean up the area, leaving it free of hazardous and unsightly debris. 
We then offer additional services to enhance your land's safety and aesthetic appeal. Our service menu covers planting, tree repositioning, rough grading elevation, and finish grading.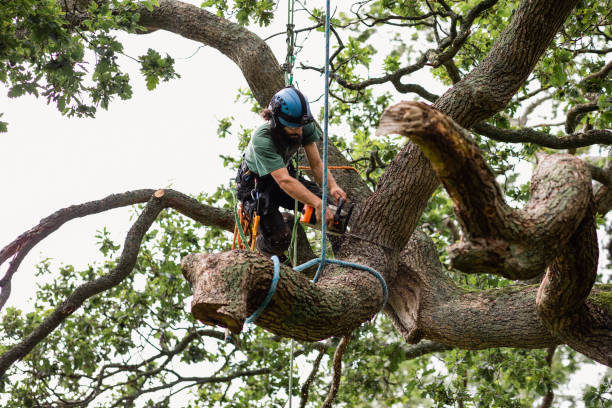 City Information and Local Tree Types
Eco-savvy Mountain View has resolved to be carbon neutral by 2045. The city prioritizes planting carbon dioxide-trapping trees to help make this goal a reality and to grow its already-thriving urban forest of more than 26,000 trees. 
Each year, the Mountain View community is in for a treat from mid-January to the end of March when the many magnolia trees blossom. The giant, sweetly-scented flowers attract human and wildlife admirers. Magnolias are as delicate as their blooms are showy. Fire Fighter Tree Service gently prunes these trees with specialized equipment to improve their health while minimizing damage. 
A sycamore and oriental planetree hybrid, the London planetree, has spreading branches and large leaves that create plenty of shade. These trees are well-suited to city living because they can grow in poorer soils and polluted air. But their roots sometimes damage sidewalks and sewer pipes. We can return order when London planetree roots go rogue. 
Tree Pruning and Removal Process
Our tree trimming and felling process is simple and effective. 
Contact Us for Tree Trimming and Removal
Let us handle all your tree matters. We are professional, affordable, and available for all your tree needs in Redwood City. Call us at 650-454-0373 or request a service quote today. 
Get in touch today and receive a complimentary consultation.